National Science Agenda
Science is for everyone. That is why in 2015 the National Science Agenda (NWA) was launched. Its goal: to answer society's urgent questions. And the umcs are actively involved in this work.
In 2015 the Cabinet commissioned a knowledge coalition consisting of universities, universities of applied science, the umcs (represented by the NFU), KNAW, NWO, employers' organisation VNO NCW and MKB Netherlands to carry out a task: prepare a binding agenda for research, one that can bridge the gap between science and society. The knowledge coalition asked all Dutch people through various channels: what scientific questions would you like to ask? That survey produced 12,000 questions. They now form the basis of the National Science Agenda research programme that the NWO is carrying out and financing as commissioned by the Ministry of Education, Culture and Science (OCW).
The NWA forms a bridge between science and society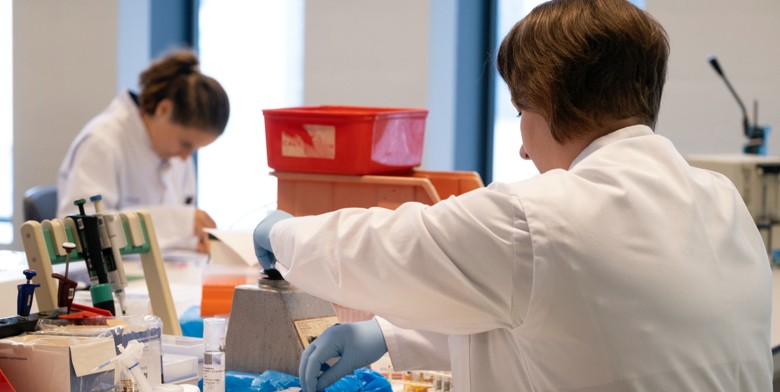 Routes
The roughly 12,000 questions were classified into 140 clusters and 25 themes, the 'routes'. Within these routes the NWA financed studies that could answer these questions together with consortia of knowledge and societal organisations. Its goal: addressing urgent societal challenges, stimulating economic renewal and innovation, and achieving scientific breakthroughs. Science and society combine forces within the NWA to search for solutions to complex issues. From the NFU the following three routes were launched: 
Nationaal Plan
With the Sustainable Health Research Agenda the umcs are responding to the many questions from society about health and care.
Knowlegde agendas
The three routes have been elaborated further in separate Knowledge agendas.
General public
Along with financing and organising research, the NWA also organises campaigns and events to bring science closer to the general public, in collaboration with a range of media. One of the NWA communication activities is the public campaign Science Begins with Wondering. Diseases and Health is a prominent theme in this.
Just imagine that we all remain healthy and live to be 100 years old. Can you imagine never experiencing stress again? Or that we could prevent hereditary diseases? To this and other health questions, the scientists from e.g. the umcs are providing clear, imaginative and easily understood answers. On-going studies are explained that aim to help people become healthier and fitter. Plus attention is paid to COVID-19 within this NWA theme: