Topreferente zorg
Voor sommige mensen is een standaardbehandeling niet mogelijk. Of het is niet duidelijk wat met hen aan de hand is. Bij gewone ziekenhuizen kunnen ze niet meer terecht. De umc's zijn bij uitstek geschikt om deze 'topreferente' patiënten toch nog te helpen, vanwege hun unieke combinatie van zorg, onderzoek en onderwijs.
De umc's vervullen een belangrijke maatschappelijke rol door te fungeren als centra voor zeer complexe zorg, kennis en expertise. Elk umc heeft een topreferente zorgfunctie (TRF): patiënten worden er naar de nieuwste inzichten behandeld. De behandeling kan extreem complex zijn omdat de patiënt nog allerlei andere aandoeningen heeft. Of de zorg kan nog sterk in ontwikkeling zijn. De umc's zijn het last resort voor de topreferente patiënt en kunnen hem/haar weer hoop en perspectief bieden.
De patiënt weer perspectief geven, ook al schiet medische kennis tekort
Expertisecentra
Alle umc's beschikken, naast expertisecentra voor zeldzame aandoeningen, over een groot aantal TRF-expertisecentra. Die fungeren als vraagbaken voor patiënten, zorgprofessionals en wetenschappers. Ook wordt er wetenschappelijk onderzoek gedaan naar de betreffende aandoening. Topreferente zorg vormt de optimale combinatie van zorg, onderzoek en onderwijs.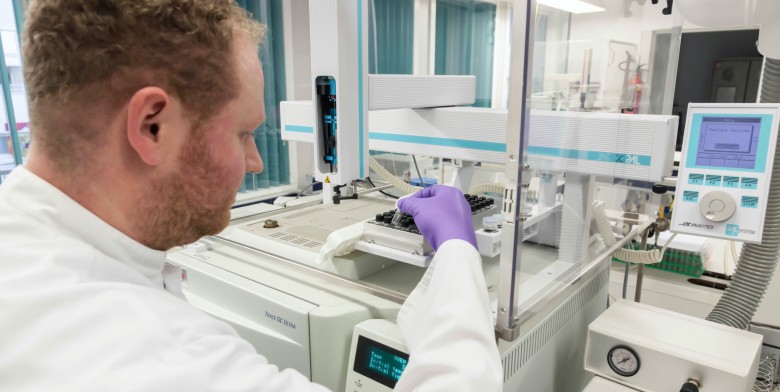 TRF Portal
Weten welke umc de topreferente zorg voor jou of je patiënt verzorgt? Zoek op trefwoord, specialisme, ziektecategorie en/of umc in de TRF Portal, die opgezet is door de NFU. Die geeft een overzicht van de topreferente zorgfuncties van de umc's. Met deze portal sluiten de umc's aan bij de wens van de minister van VWS om de vindbaarheid van betrouwbare informatie voor de patiënt te verbeteren.