Healthy and safe work
How do you remain healthy when working in the healthcare sector? How can you deal with aggression and violence at work? The Dokterhoe website helps umc employees with this.
Dokterhoe has been specially set up for all umc employees. The site is an initiative of the NFU and employers' organisations FNV Zorg & Welzijn, CNV Zorg & Welzijn, FBZ and CMHF.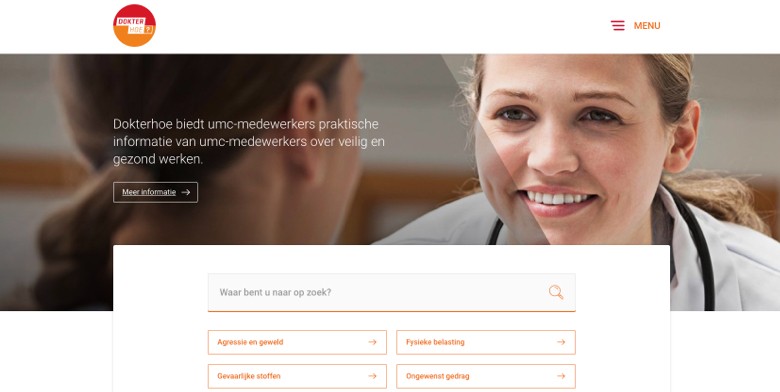 On this site you can read about:
what you can do yourself to work in a safe and healthy manner, and how the umc can support you with that;

tips and agreements on, for example, working with hazardous substances or inhaled anaesthetics, physical stress and work pressure;

how you can best deal with aggression and violence from patients. And how your health and safety advisor, umc and the government can help you. The government considers preventing aggression and violence a point of special interest. You can find more about this on the Duidelijk over Agressie website [clarity about aggression].