Coalitie Leefstijl in de Zorg
Meer dan de helft van de volwassen Nederlanders, dat zijn 9 miljoen mensen, heeft één of meerdere veelal chronische ziekten. Leefstijlaanpassingen hebben een enorme potentie voor de gezondheid en kwaliteit van leven van deze grote groep Nederlanders. De Coalitie Leefstijl in de Zorg wil door implementatie van leefstijl in de zorg gezondheidswinst voor deze grote groep mensen behalen.
Wij zien de Coalitie Leefstijl als een belangrijke stap om leefstijl te implementeren. Natuurlijk in de reguliere zorg, maar ook in het onderwijs en in het onderzoek streven wij met de umc's na dat er vanzelfsprekende aandacht voor is.

Bertine Lahuis, voorzitter NFU
Leefstijl integraal onderdeel van de reguliere zorg
De Coalitie Leefstijl streeft ernaar dat in 2025 leefstijl een integraal onderdeel is van de reguliere zorg voor mensen met een gezondheidsklacht, aandoening of ziekte. De NFU werkt hierin samen met andere partijen. Door het doen van onderzoek, het inventariseren van kansen en knelpunten op het gebied van financiering, richtlijnen, onderwijs en het ontwikkelen van (patiënten)voorlichting werken wij gezamenlijk toe naar implementatie van leefstijl in de gezondheidzorg. Daar maakt de Coalitie Leefstijl in de Zorg, samen werk van.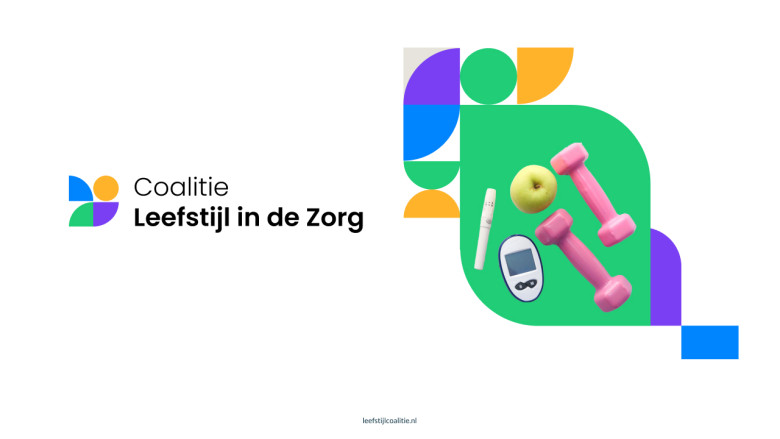 Coalitiedeelnemers
De Coalitie Leefstijl in de Zorg bestaat naast de NFU uit een verzameling partijen die actief zijn in en om de zorg, in beleid, op het terrein van wetenschap en innovatie of op een andere manier betrokken zijn bij leefstijl in de zorg.
De umc's zien het als hun taak om als kennisinstituten bij te dragen aan het oplossen van maatschappelijke vraagstukken en aan het creëren van betere kennis die hiervoor nodig is.

Bertine Lahuis, voorzitter NFU
Een coalitie van en voor zorgprofessionals samen
De looptijd van de Coalitie Leefstijl in de Zorg is van 1 januari 2023 tot en met 31 december 2025. Tijdens die periode werkt de Coalitie aan:
Kennis, richtlijnen, tools en best practices van en voor zorgprofessionals om in de praktijk in te zetten.

Informatie en voorlichting voor patiënten voor hun zelfmanagement en hun behandelopties.

Ontwikkeling van een ondersteunende kennisinfrastructuur om kennis te verbinden en te verdiepen en zo versnelde implementatie te realiseren.

Kansen en knelpunten signaleren en oppakken in financiering, kosten en bekostiging van implementatie van leefstijl in de zorg.
De activiteiten van de Coalitie Leefstijl in de Zorg zijn te volgen op de website van de Coalitie. Op deze website kun je je aanmelden voor een nieuwsbrief om op de hoogte te blijven van de laatste ontwikkelingen, inzichten en instrumenten die zorgprofessionals, onderzoekers en patiënten kunnen gebruiken om leefstijl een prominente plek binnen de zorg te geven en Nederland duurzaam gezonder te maken.
Naast de NFU nemen deel aan deze coalitie:
TNO

Patiëntenfederatie

Nederland
Vereniging Arts
Ministerie VWS
ZonMw